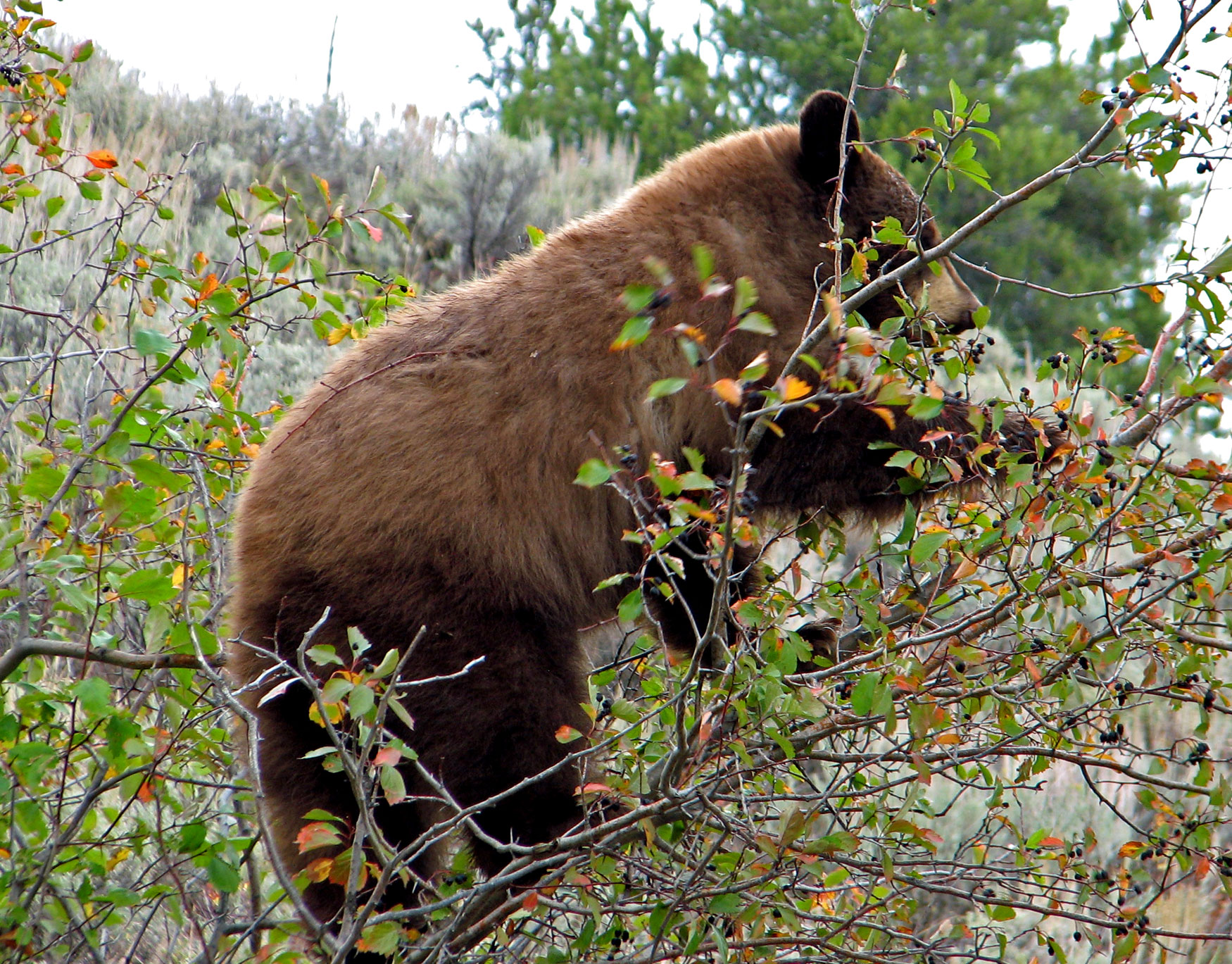 Brochure Display & Design Service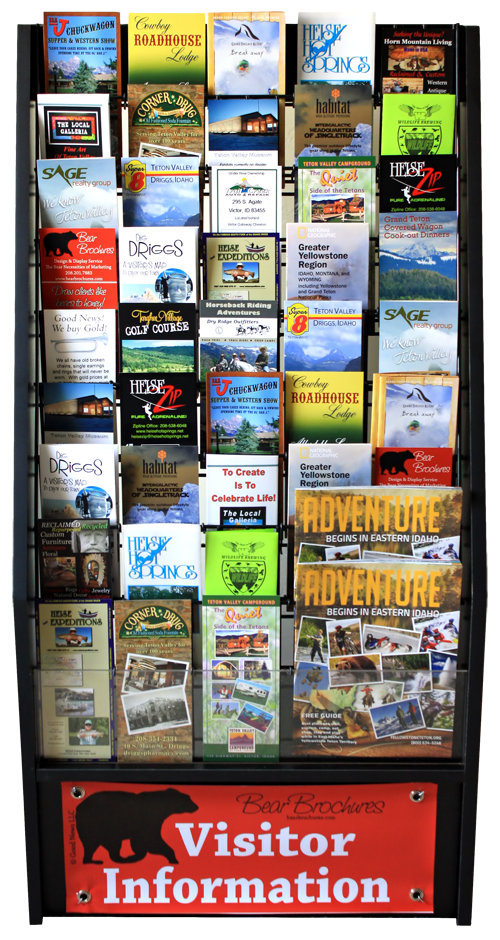 Enable visitors to explore the area and your local business! It's easy, effective and affordable! Call Bear Brochures today!
Brochures are a proven, effective method of making a positive first impression and increasing business. Bear Brochures will display your brochure in an organized, professional manner attracting customers and complementing the positive image you want for your business.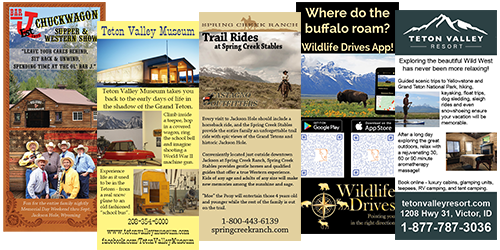 Benefits

of

a Brochure
Brochures are a tangible representation of your business and an easy reference sheet for contact or business information.

Up to 84% of visitors pick up a brochure during their trip,* making brochures effective, targeted marketing.

Customers refer to brochures more than once, sometimes keeping them for years and 80% of those who picked up a brochure shared it with others.*

Brochures enable clients to visualize themselves enjoying your product or service - 53% of visitors said brochures influenced their travel making decisions during their trip and, as a result of picking up a brochure, 83% visited more attractions.*
*according to the 2014 international survey conducted by the Center for Marketing Technology at Bentley University